blender - Paket pemodelan/rendering/animasi 3D yang berfungsi penuh​
Blender is the in-house software of a high quality animation studio. It has proven to be an extremely fast and versatile design instrument. The software has a personal touch, offering a unique approach to the world of three dimensions. Blender can be used to create TV commercials, to make technical visualizations or business graphics, to do some morphing, or to design user interfaces. Developers can easily build and manage complex environments. The renderer is versatile and extremely fast. All basic animation principles (curves and keys) are implemented.
http://www.blender.org
----
Elephants Dream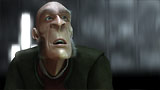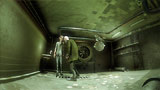 Elephants Dream is the world's first open movie, made entirely with open source graphics software such as Blender, and with all production files freely available to use however you please, under a Creative Commons license.
http://www.elephantsdream.org
----
Big Buck Bunny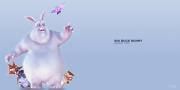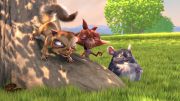 In May 2008, the Blender Foundation released their second open-movie project: "Big Buck Bunny," a funny and furry 3D short about a giant rabbit who gets even with bullying rodents.
http://www.bigbuckbunny.org